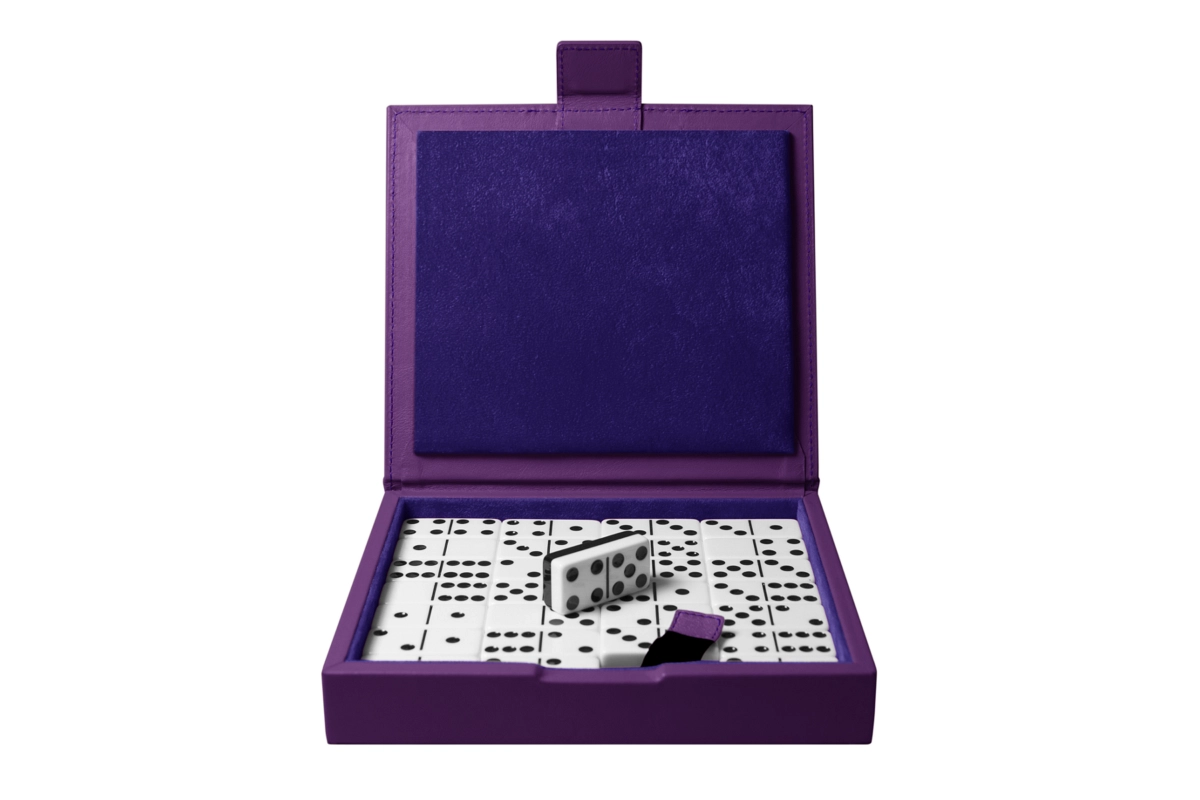 Product Details
This is for this very popular game's lovers: the ultimate luxury leather box for a set of dominoes. Conceived with a wooden structure sheathed expertly in the most refined natural leather on the market, the box also bears a secure closure, thanks to a magnetic flap. The dominos are neatly arranged in the leather case (no surplus spaces, thus keeping the units fixed). You will also find a really practical strap that will help you to remove the dominoes easily.
Lucrin's dominoes set is a wonderful and original gift to offer to the aficionados of this board game, especially if you go for the different customization options available!
Delivered with 28 dominoes – black on one side and white numbered side.
Dimensions of box: 6.9 x 6.1 x 1.2 inches
Dimensions of a domino: 1.6 x 0.8 x 0.5 inches
Packaging
At LUCRIN Geneva, we protect our handcrafted leather products with cotton bags that mirror their quality. An eco-friendly and reusable alternative that is not only protective but also highly versatile.

Minimal packaging
Recyclable and reusable
Organic raw materials
Low environmental impact