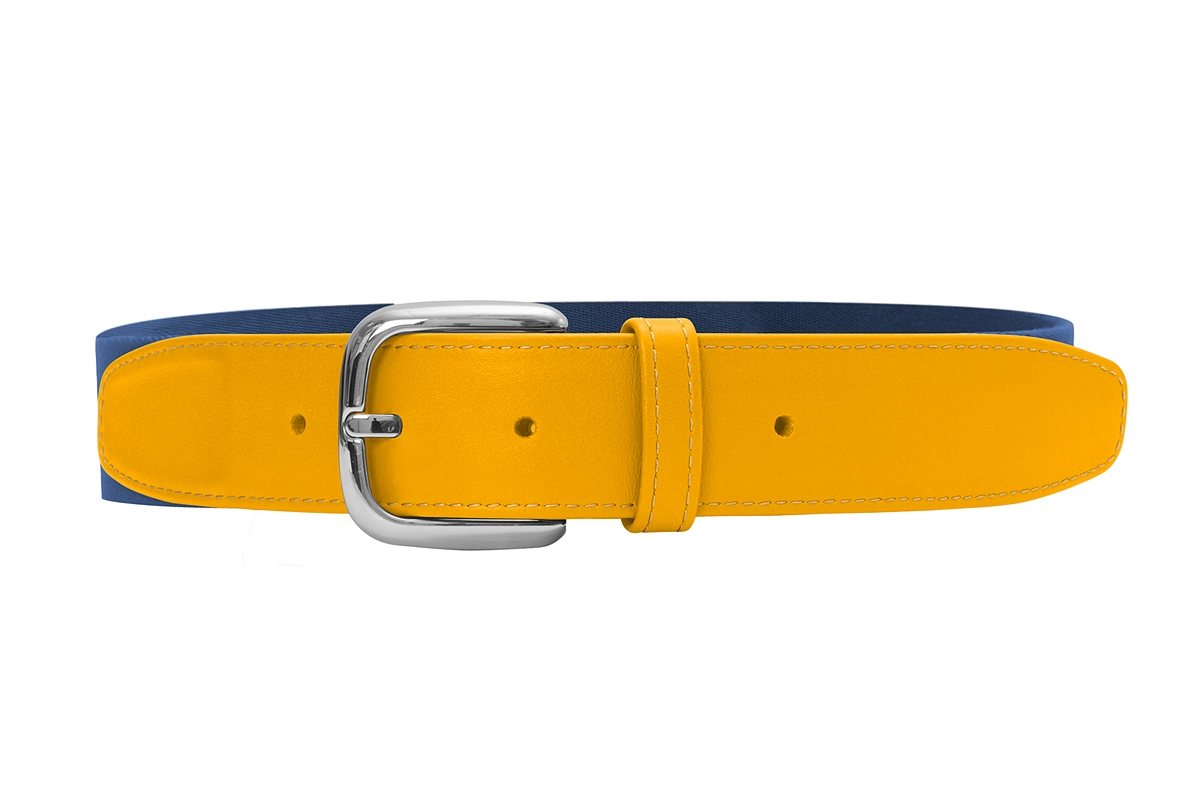 Product Details
Looking for an accessory that will elevate your style? Look no further than LUCRIN Geneva's unique blue leather-cotton belt. Crafted with premium materials, this belt is designed to enhance your overall look. The leather accents on both ends of the belt and the sleek Italian silver buckle provide a touch of sophistication to any outfit. Made with long-lasting premium cotton, this belt is built to withstand the test of time. Perfect for casual wear, it pairs well with jeans and chinos, making it a versatile addition to your wardrobe. Plus, you can customize the leather accents to create a truly unique look that reflects your personal style and by adding a monogram of your name or initials. This unique belt is available in various sizes.
Specifications
Buckle Length:
1.4 inches
Minimum Belt Length:
36.2 inches
Maximum Belt Length:
40.2 inches
Packaging
At LUCRIN Geneva, we protect our handcrafted leather products with cotton bags that mirror their quality. An eco-friendly and reusable alternative that is not only protective but also highly versatile.

Minimal packaging
Recyclable and reusable
Organic raw materials
Low environmental impact
Wunderbar
Ich liebe die Möglichkeiten, die Lucrin bietet, mitzugestalten. Der Gürtel hat das gewisse Etwas und ist perfekt gearbeitet.
Meine Korrektur, die ich aufgrund eines Missgeschicks meinerseits vornehmen musste, wurde unkompliziert entgegen genommen und umgesetzt. Vielen Dank dafür.

Verified purchase
- Published from Lucrin.de